The company CFE Polska belongs to the Belgian leader - Group CFE, and as a general contractor has been functioning on the Polish construction market for over twenty years. The company has a wide range of experience in industrial, residential and commercial buildings, constructed with the use of modern technology and the highest quality materials.
We have managed to build a reputation as a professional, reliable and flexible company, always keeping in mind the client's interests and respecting its subcontracting partners. We have demonstrated that our core values such as respect, professionalism, flexibility, team spirit and independence are what differentiates us from the rest and can help a company grow in the long-run.
Need an offer? Send inquiry
Strategia podatkowa
SAFETY IS OUR FIRST PRIORITY
It is our priority that every evening, every worker go home without injury. Therefore safety is our 1st priority on the site.
We respect our employees and subcontractors. Their health and safety is essential value in the realization of our projects. We strive for continuous improvement of the safety by preventing accidents, occupational diseases and dangerous occurrences and by minimizing them to 0;
Our safety policy is as follows:
• Our commitment to safety is unconditional; nothing can justify someone gets hurt.
• Work safety is everyone's responsibility; everyone is responsible for its own security and each is responsible for the safety of his colleagues.
• Working safely is a condition of employment for our staff and for our subcontractors: the failure to comply with proper safety practices is not tolerable.
In order to implement the safety policy and follow up our safety actions, CFE has developed and introduced a digital platform "Karolina".
We take following actions (non limited list):
• The management conduct minimum one safety inspection per month.
• Each worker on site participates in at least one Toolbox meeting per month.
• Each meeting of CFE Polska should start with safety issues.
• Practical trainings for Engineers on sites about safety
• We organize yearly a the Safety Day / Safety Week and safety contest.
• Safe drive course for employees
• Visualization of safety metrics presentation on CFE Polska sites
• Increase segregation of construction waste to reduce amount of waste placed on the landfills.
• …
Projects realized by CFE regularly get awards and prizes in contests such as "Building of the Year", "Safe Construction", Solid Employer of the Year and the Fair Play company.
CFE Polska - Kask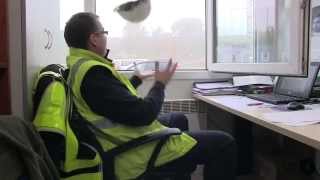 CFE Polska - Dzień BHP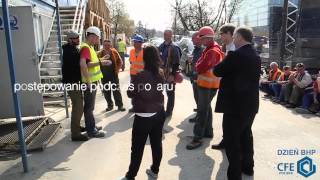 CFE Polska - Tydzień BHP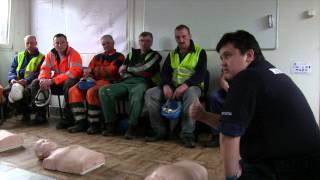 Safety Day CFE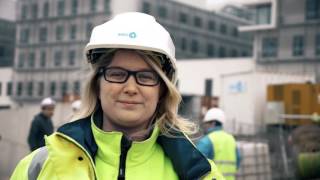 CFE Polska - Tydzień BHP 2018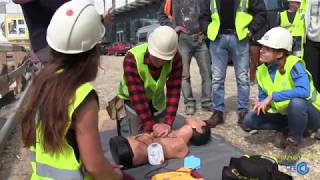 CFE Polska - Tydzień BHP 2019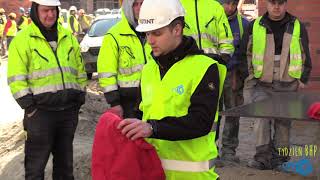 CFE Polska - Tydzień BHP 2020