CFE POLAND
CFE, as a general contractor that belongs to the Belgian multidisciplinary group CFE, has been operating on the Polish construction market for 27 years. The company has extensive experience in the implementation of industrial, residential, retail and hospitality projects. CFE is committed to partnership, people, Lean philosophy and sustainability, engaging in environmentally focused activities. What sets CFE apart is that people come first, and that it focuses on the strategy that it has adopted. The company has an excellent team that is the source of its continued success. Currently, CFE's team consists of over 200 employees, 45% of whom are women.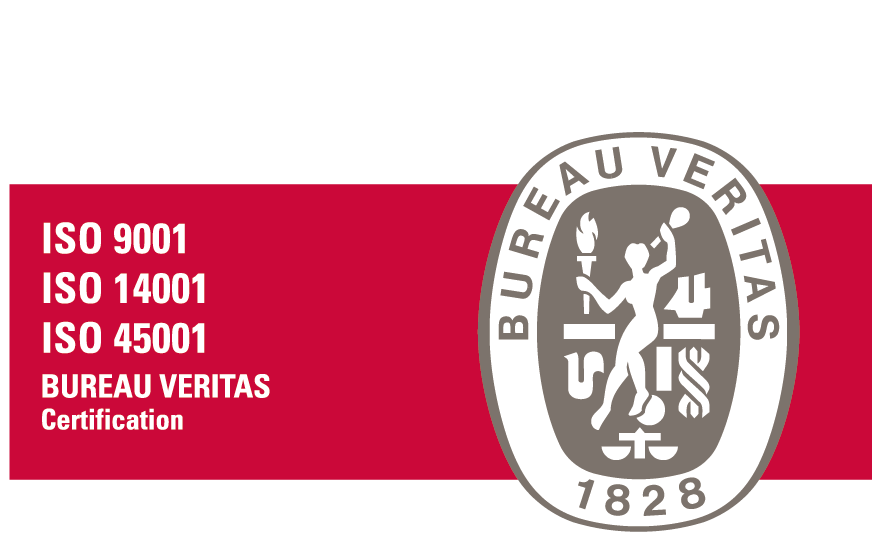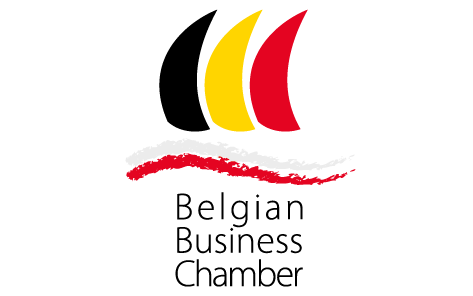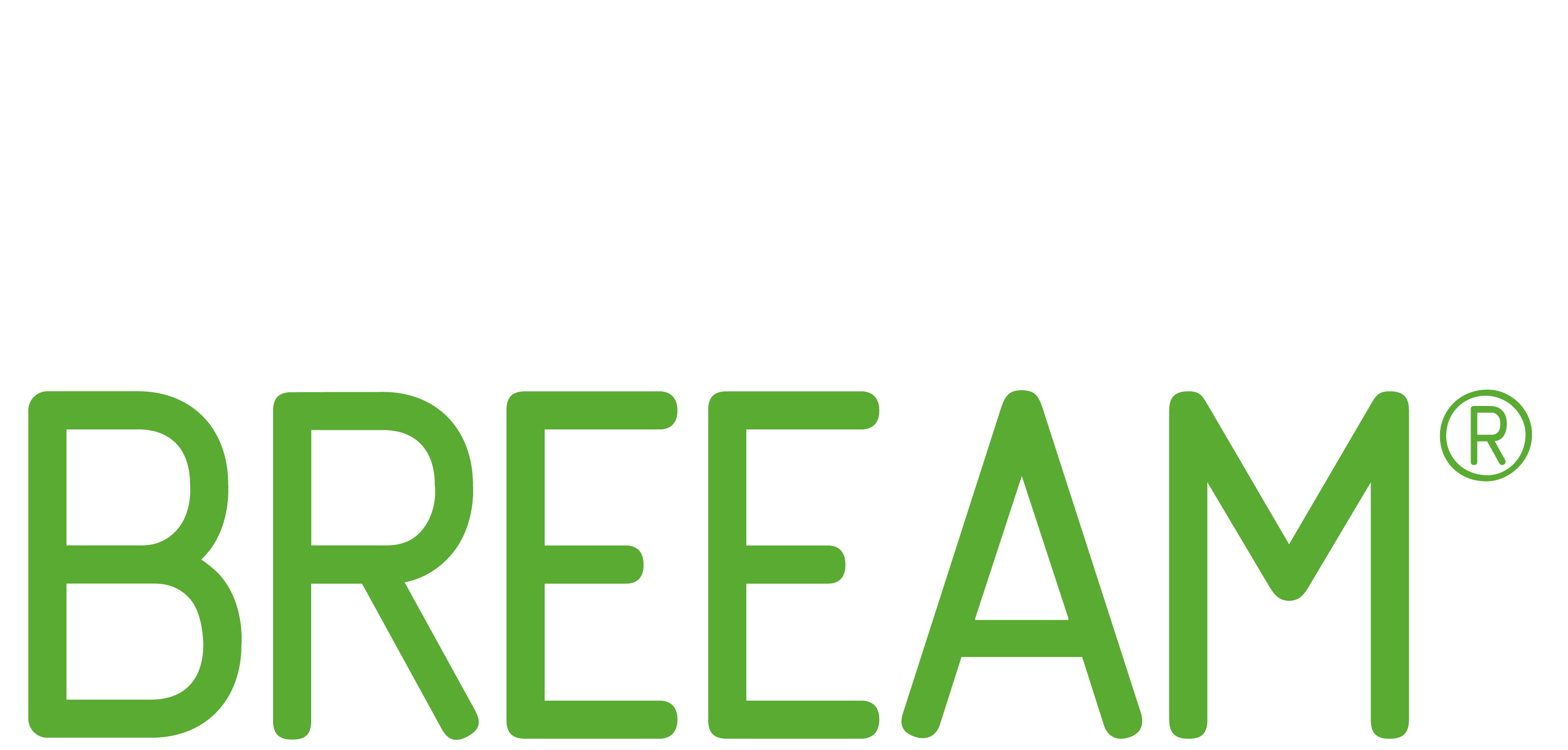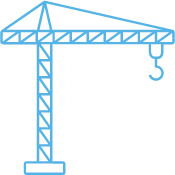 25
in Poland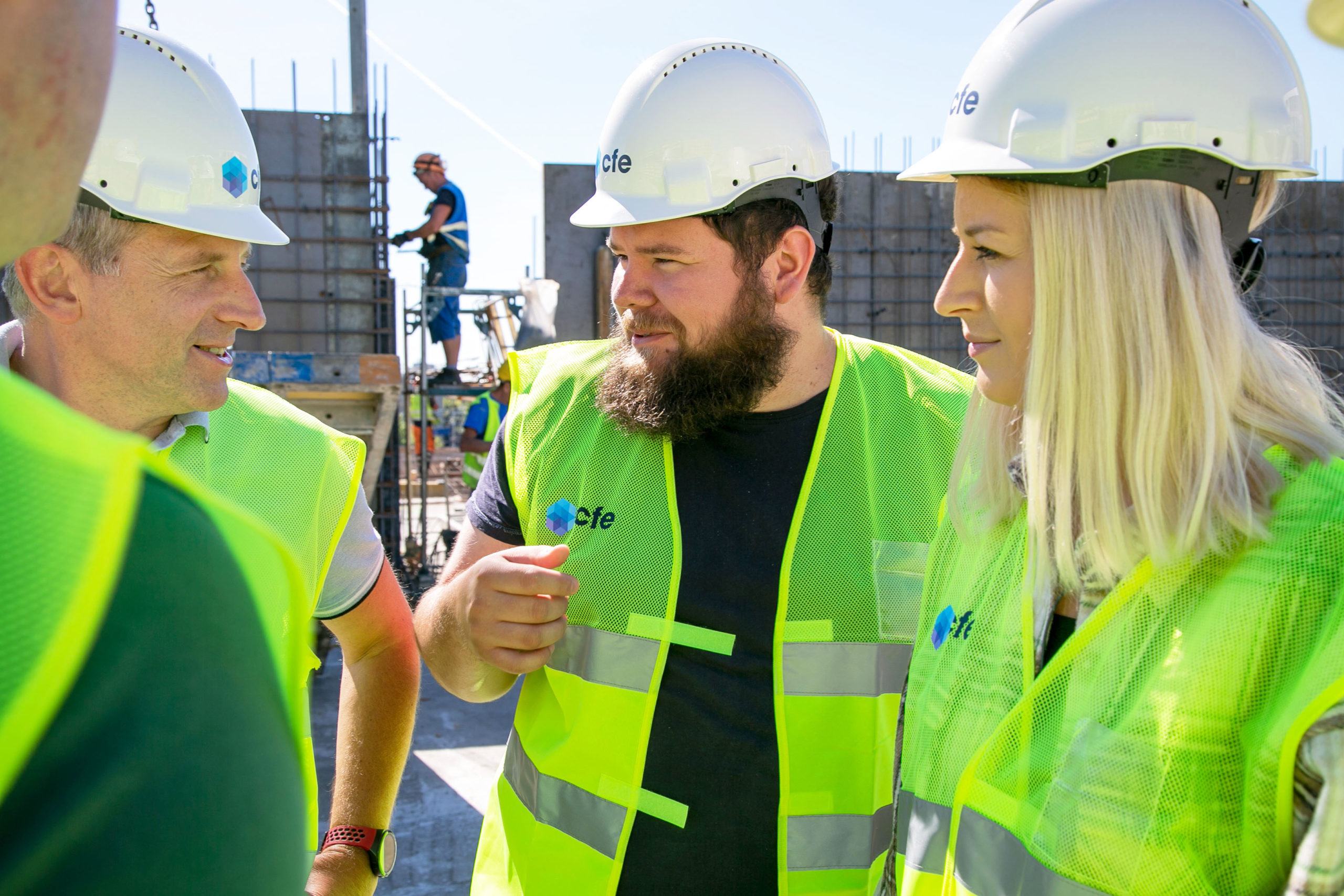 PEOPLE
Even as a child, I was interested in the value of the things around me. Later, I have discovered a passion for construction. I believe that the Tender Department is the heart of the company: the pump that propels the precise mechanism enabling all CFE cells to work together.
Piotr
"Do what you love, and you'll never have to work a single day in your life". I am lucky – my work is also my passion. At CFE, I deal with systems: their design as well as their subsequent implementation. The sight of a new building in a spot that used to be barren only a few months earlier is priceless!
Magda
Work in the construction industry is a challenge. Here, every day brings something new, and there are unexpected situations. OHS, quality and timeliness are the aspects I place the most emphasis on.
Tomek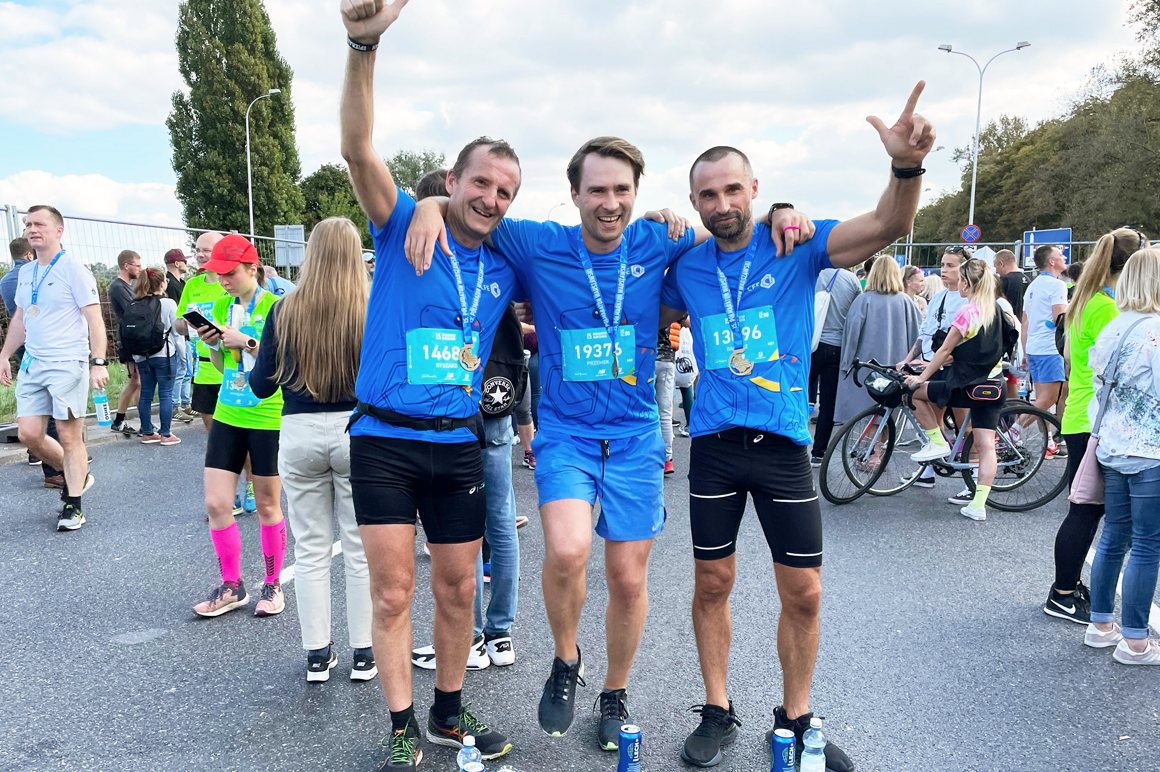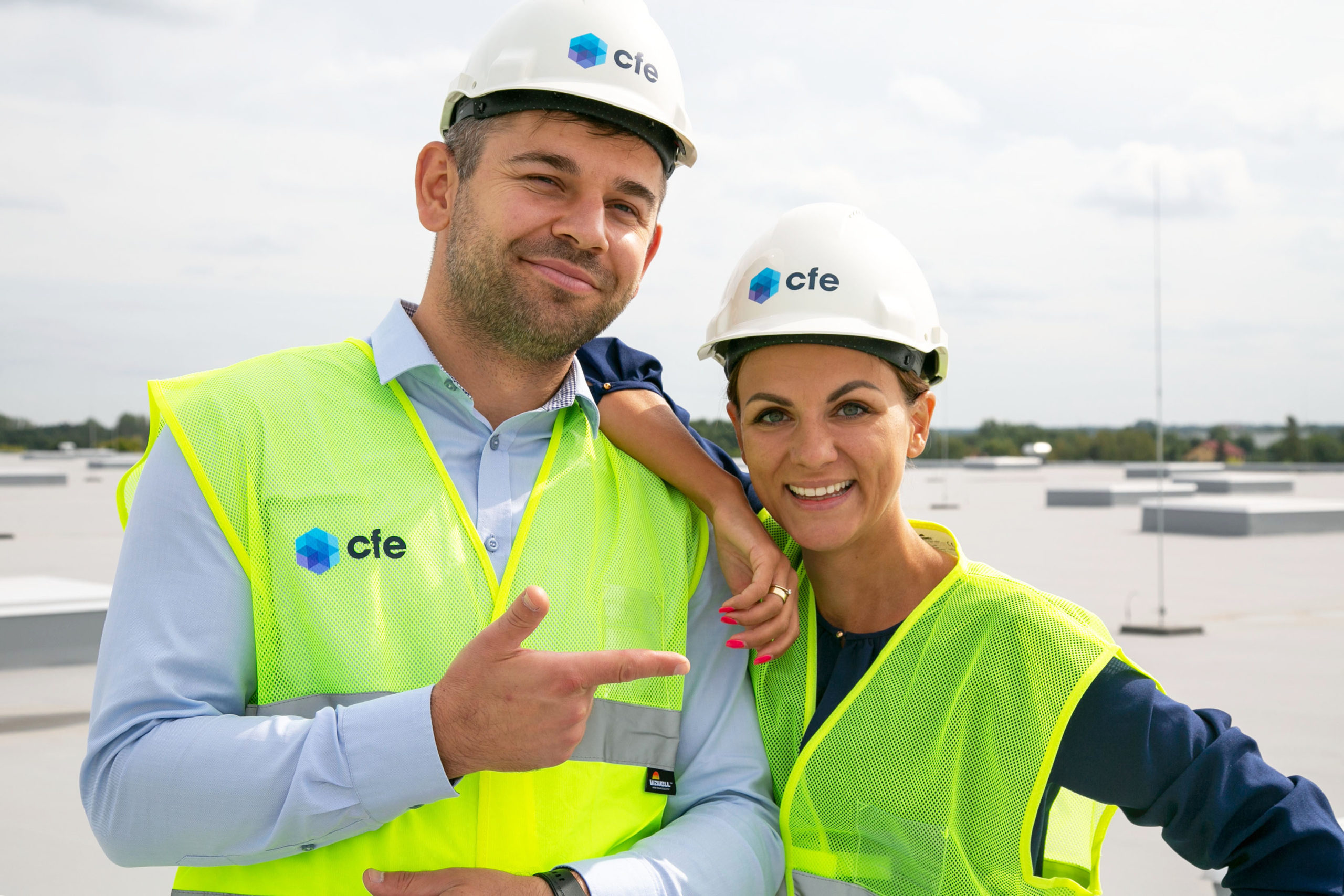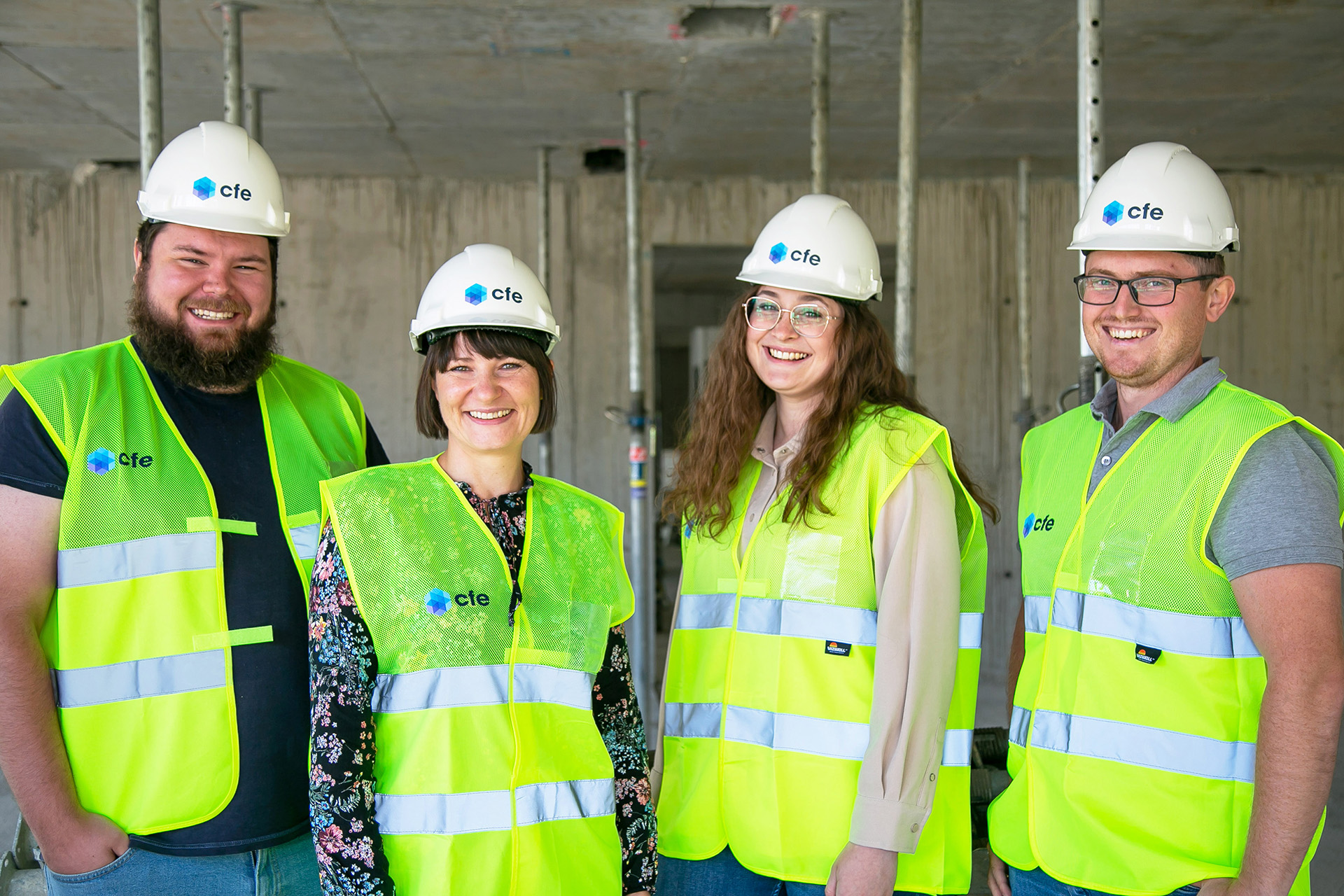 VALUES
CFE Polska is a construction company with the mission "Building for good". We create a sustainable future in line with the principles of "Together We Kiss Better" and "Together We Go Green" that refers to the 17 UN goals.
Our goal is to create value by implementing projects that are safe, sustainable, innovative and of the highest quality.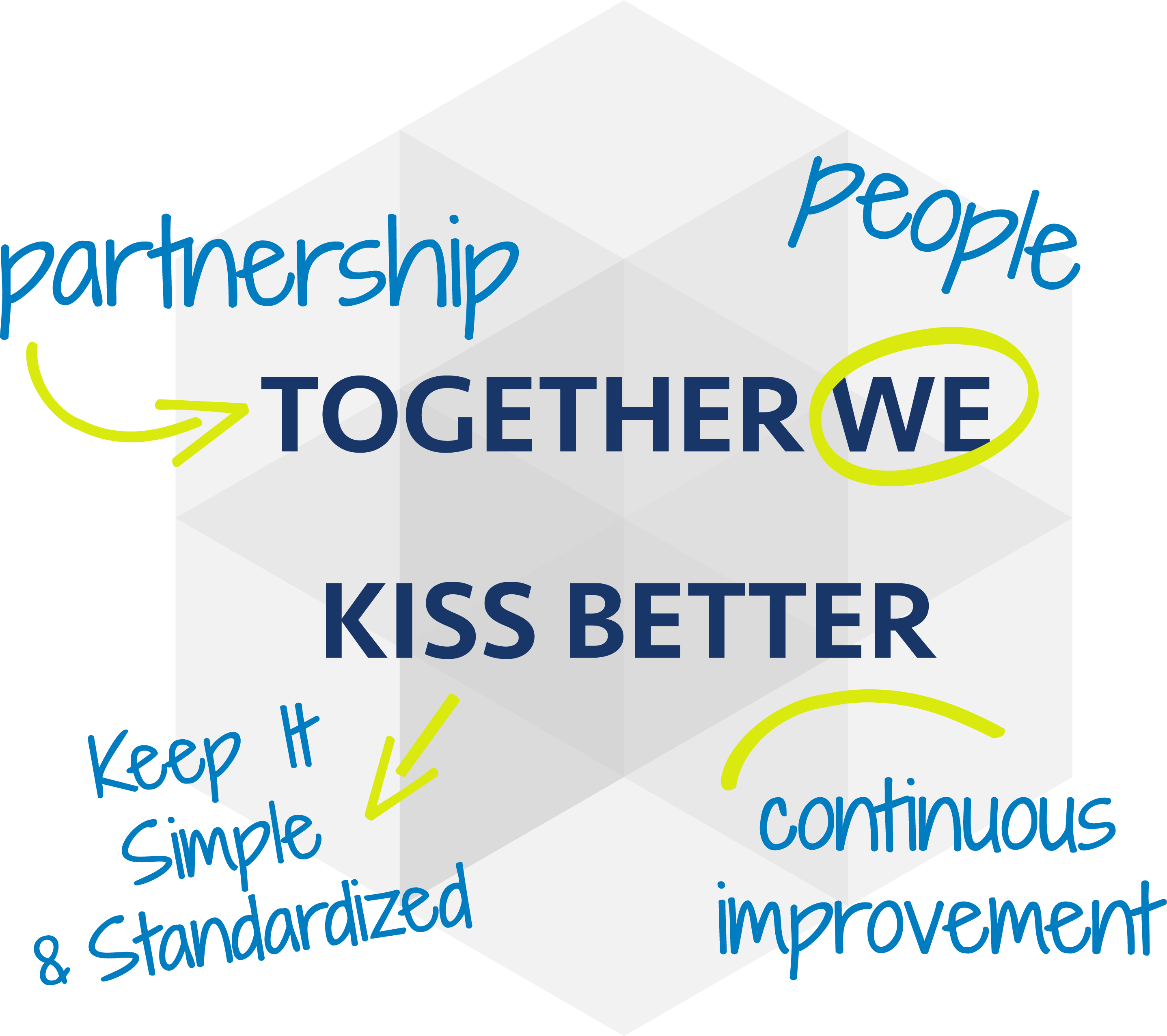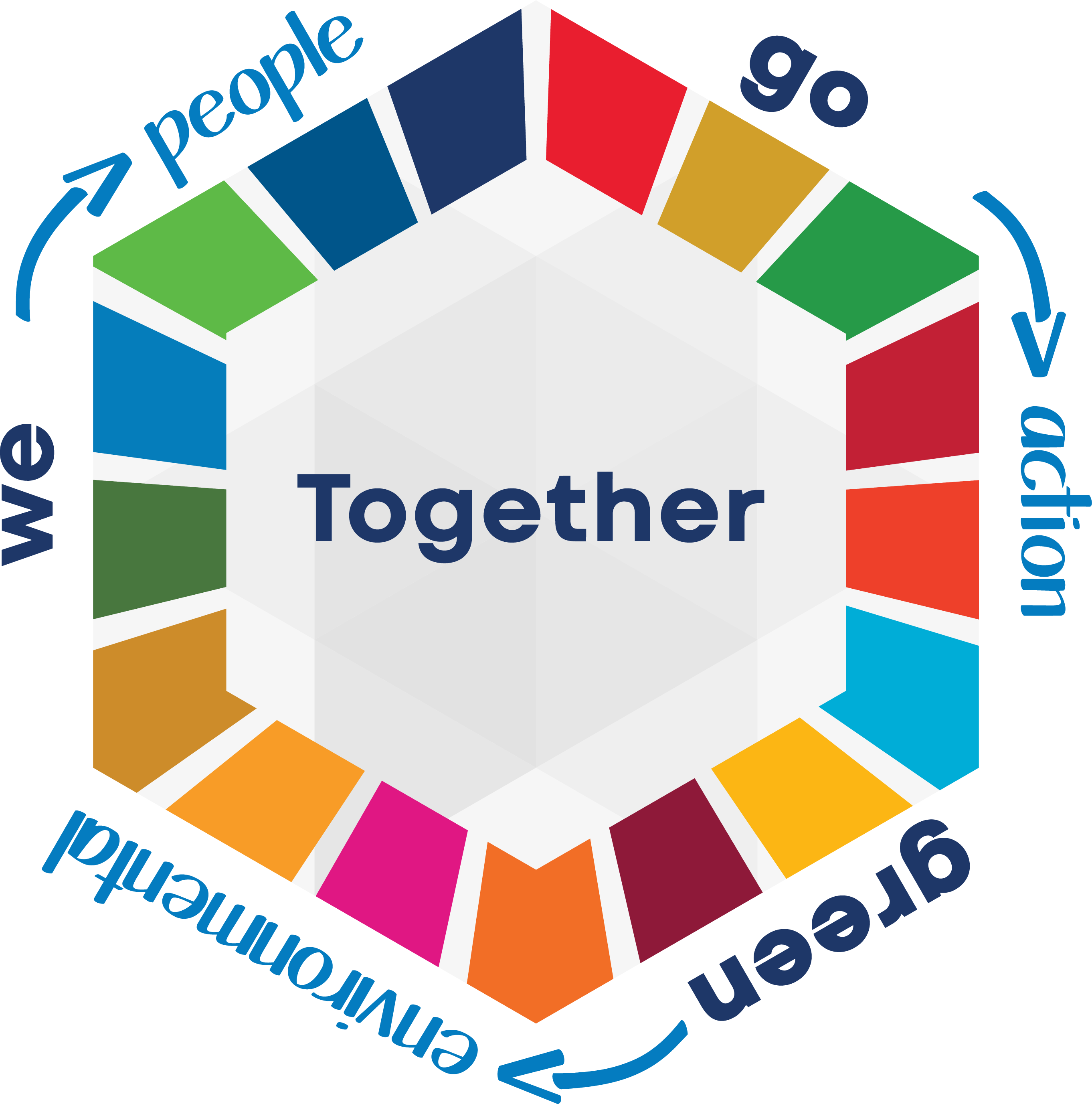 H.E.R.O. for GOOD
The future generations deserve new heroes.That is why at CFE we challenge the status quo every single day. We uncover what isn't sustainable and change it. We have a responsibility to be the new heroes for next generations by bringing people, skills, materials and technology together in one community for positive change.
Do you believe in change? Then join us! Because together we can change the world. Because together there are no limits to what we can achieve!
Happener
We never let a chance pass by to make change happen, to make a difference. Our attitude is "Yes, and", not "Yes, but".
Engaged
We do our absolute best for clients, partners, people and the planet: we fight for them.
Reliable
We have great principles and live up to them: we say what we do and do what we say.
One
We act as one team because we know that synergy leads to a higher level of excellence. Together we are stronger.
SUSTAINABILITY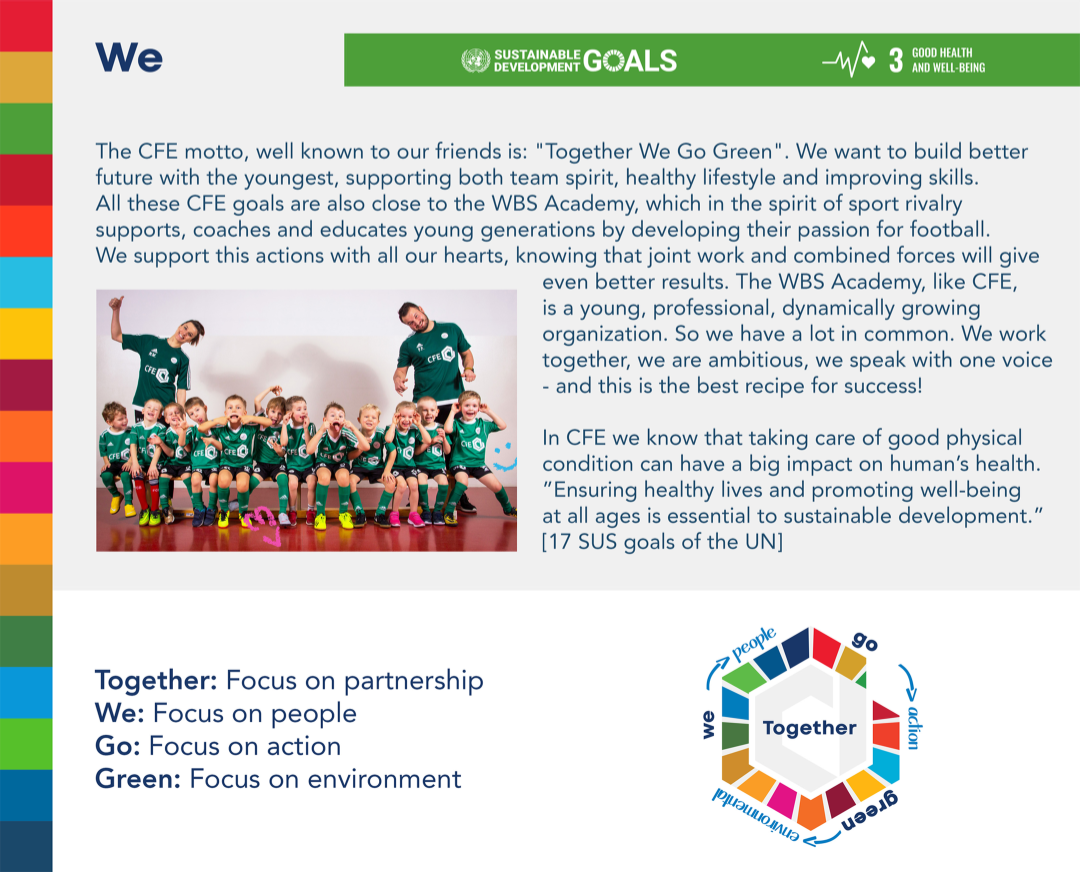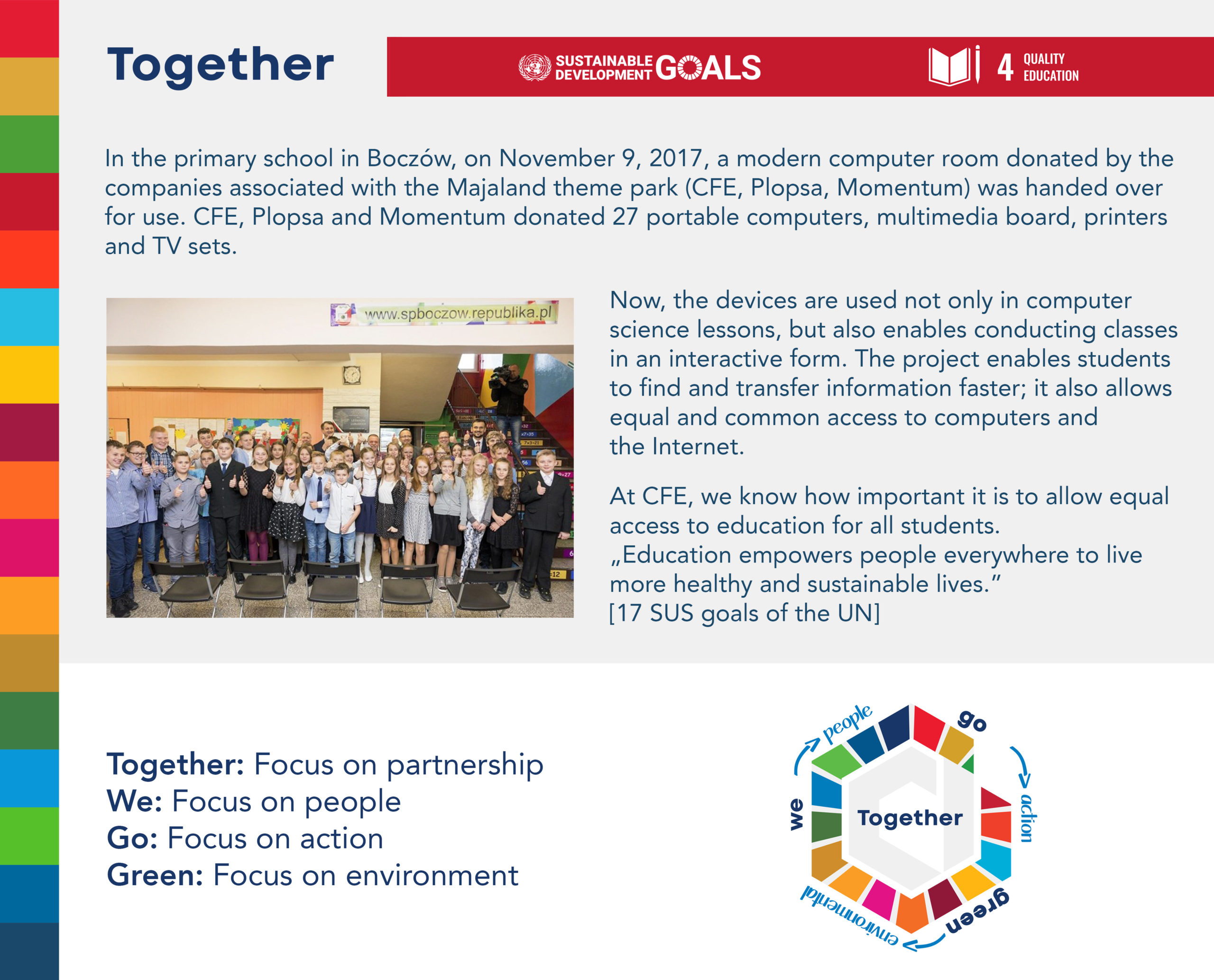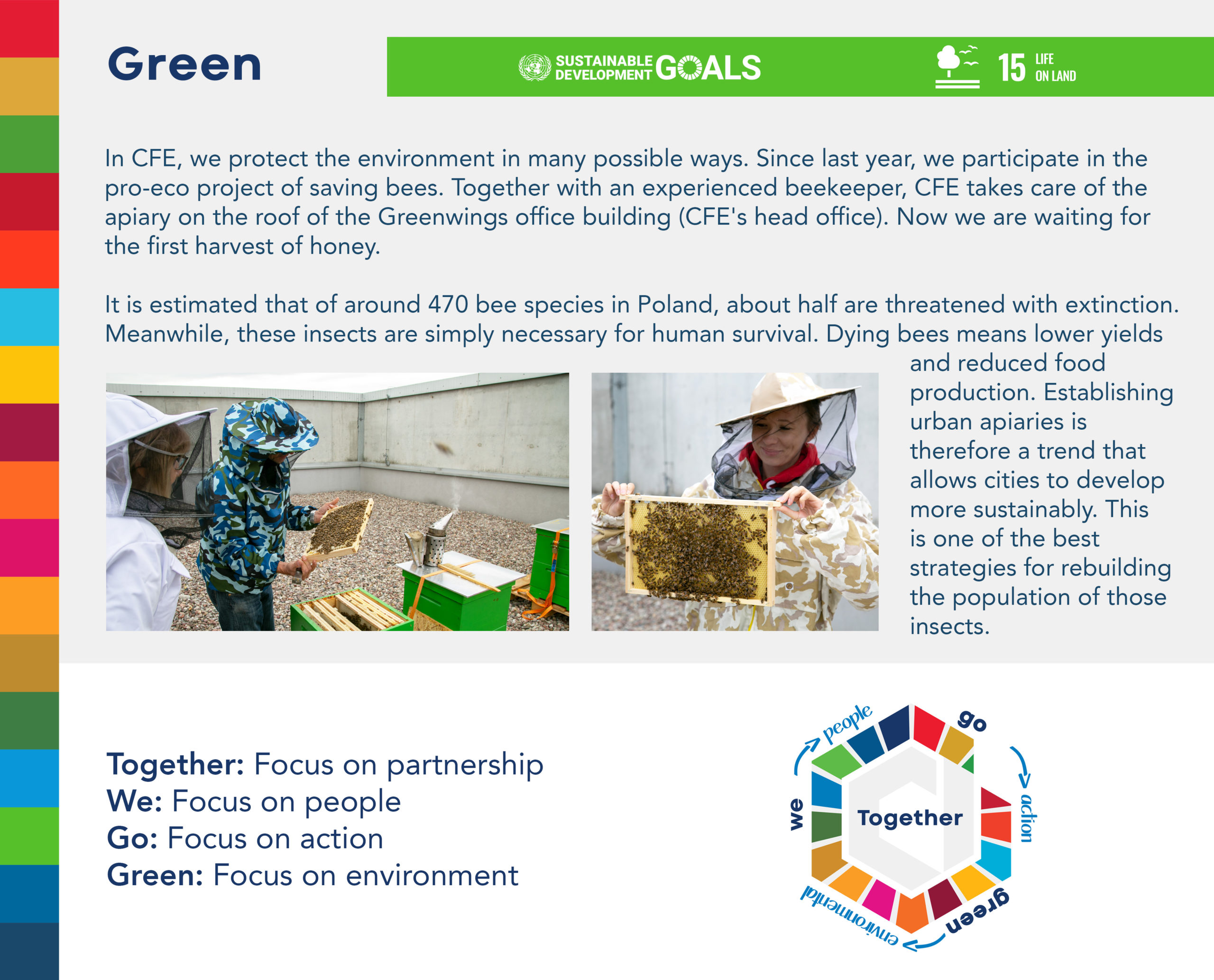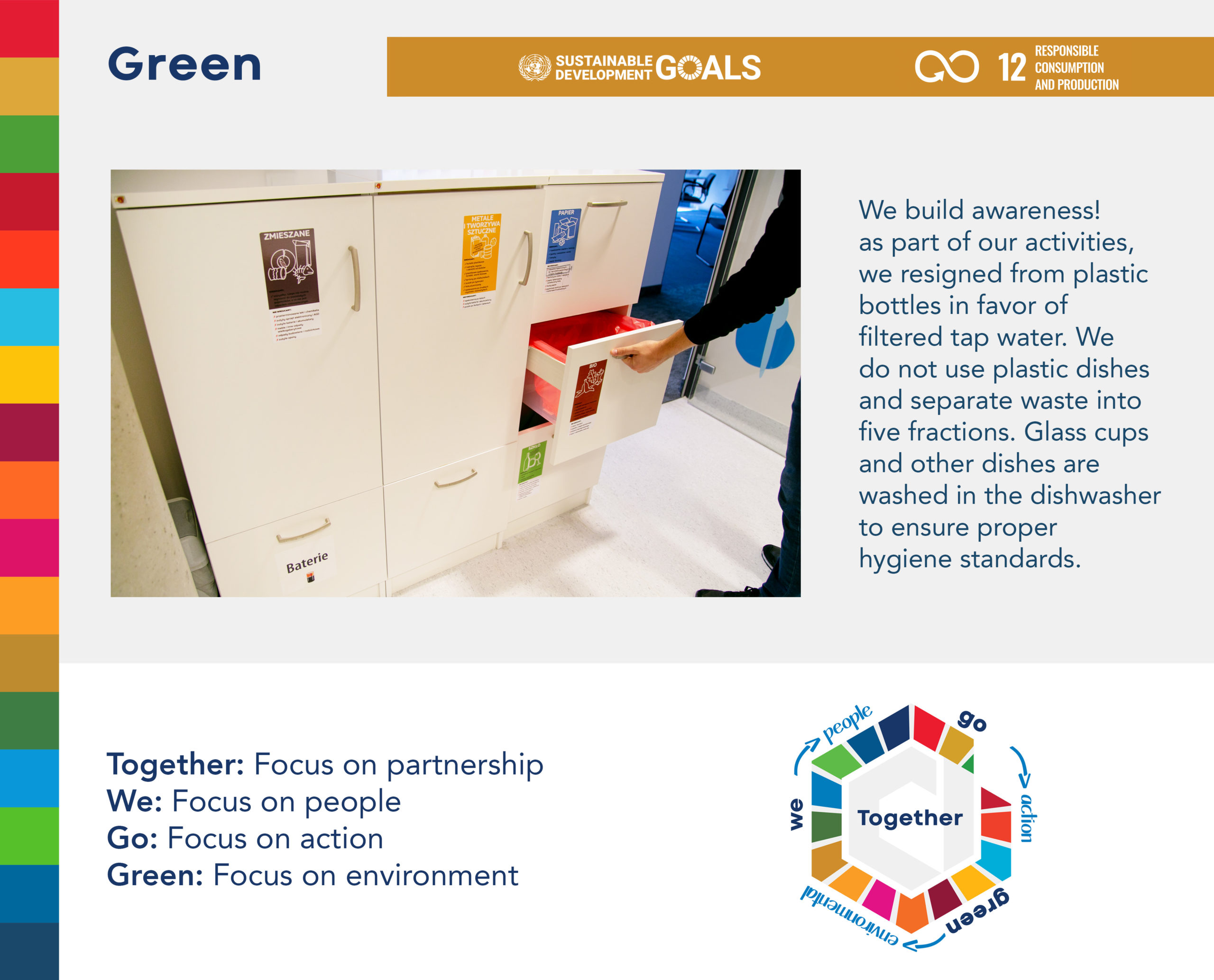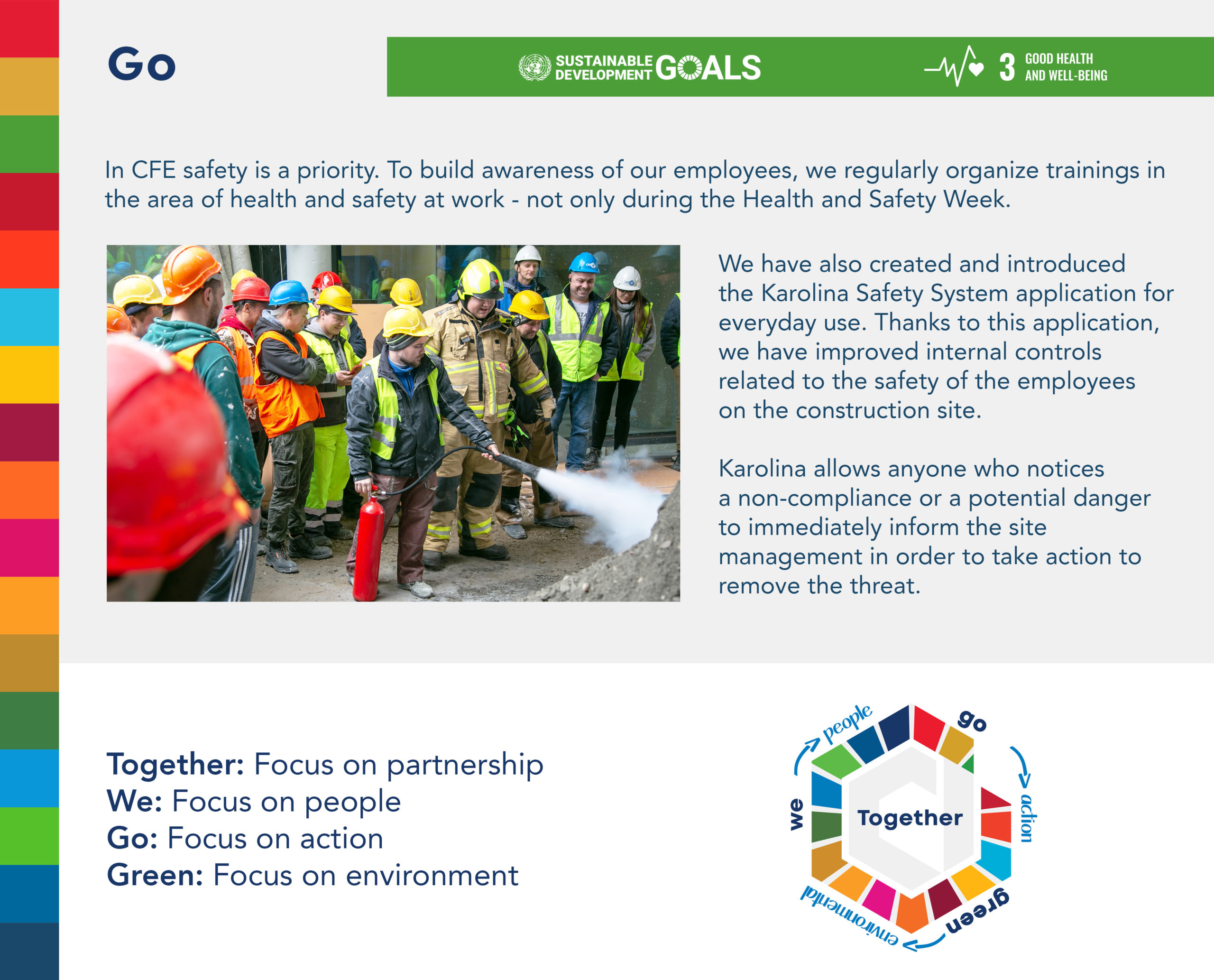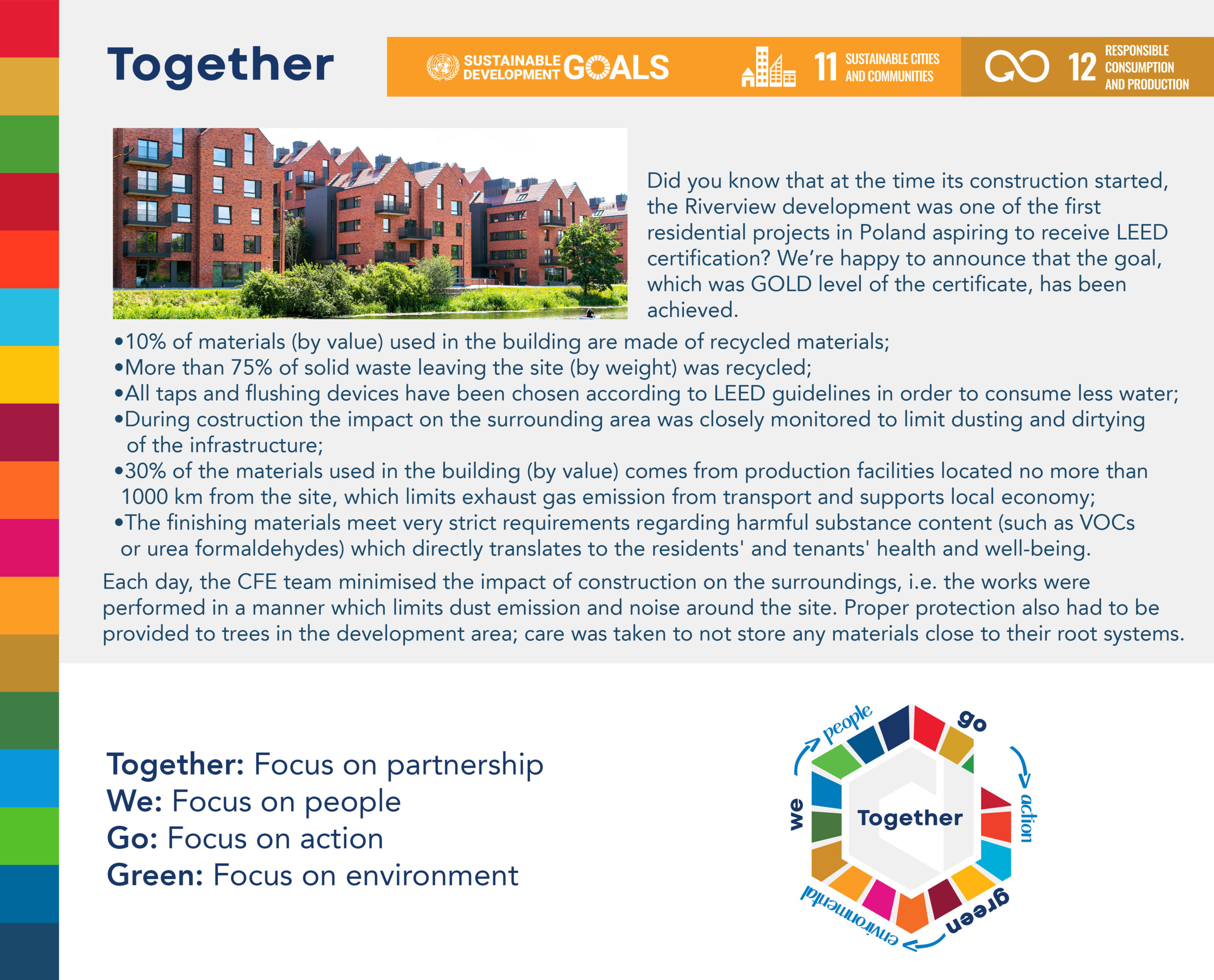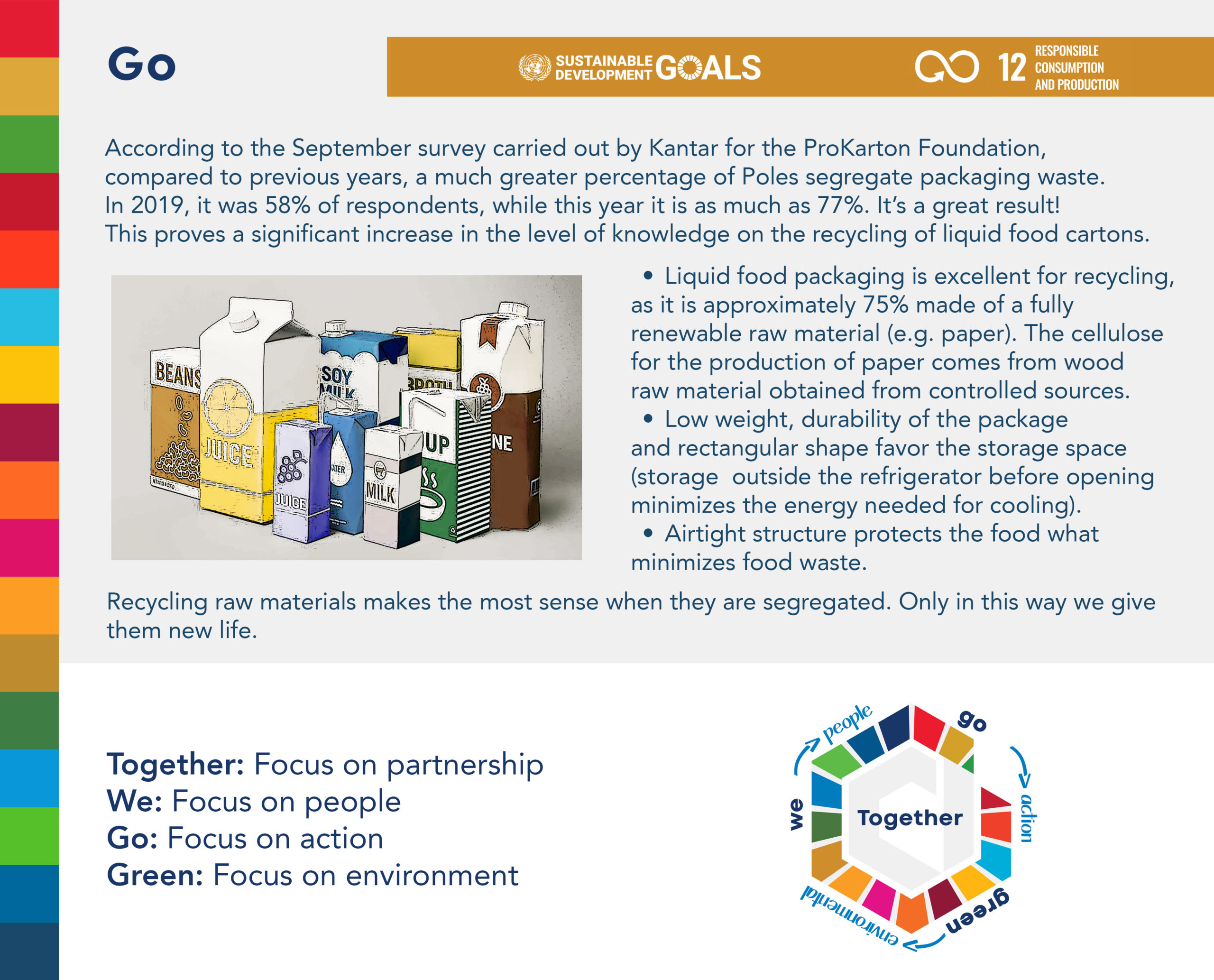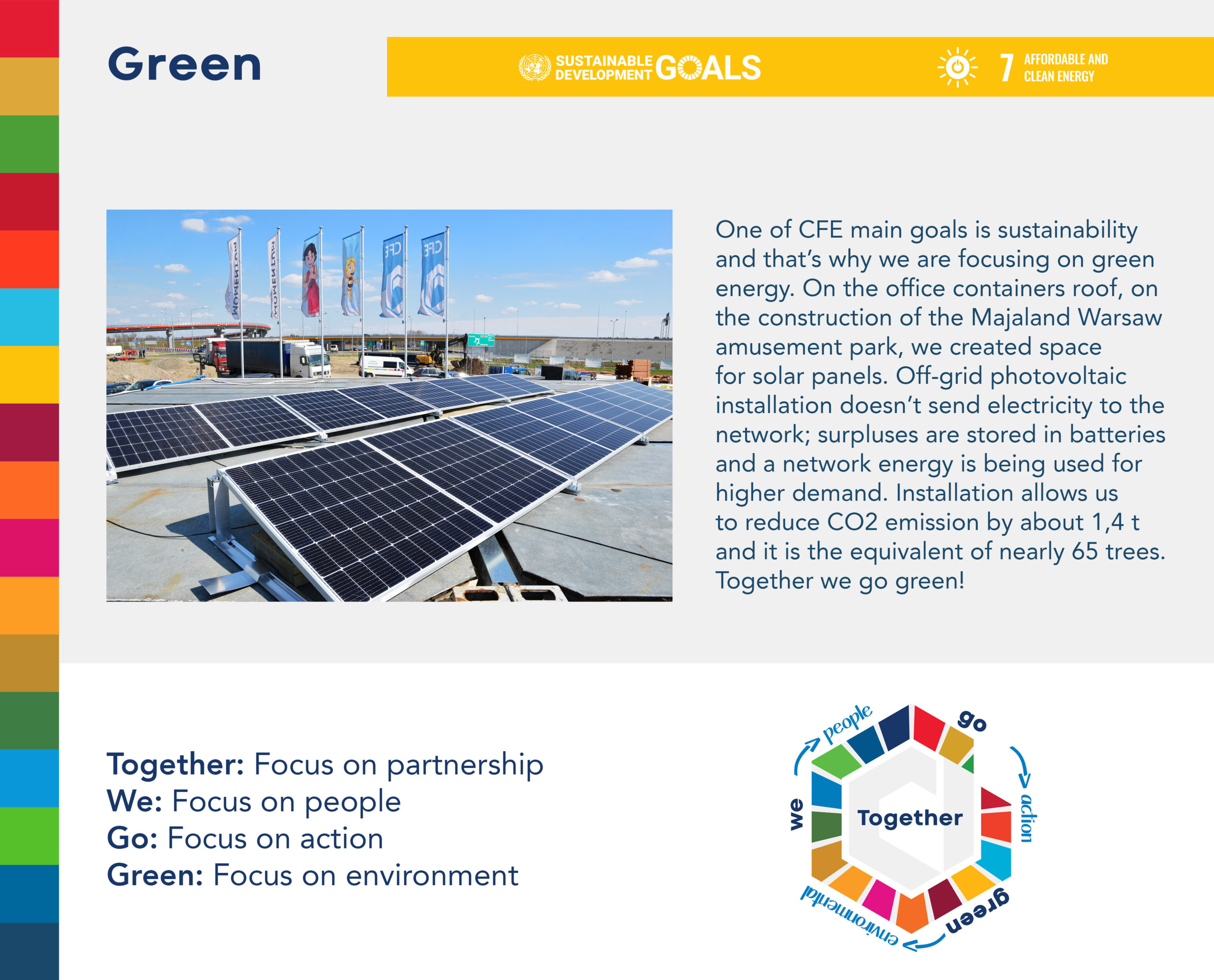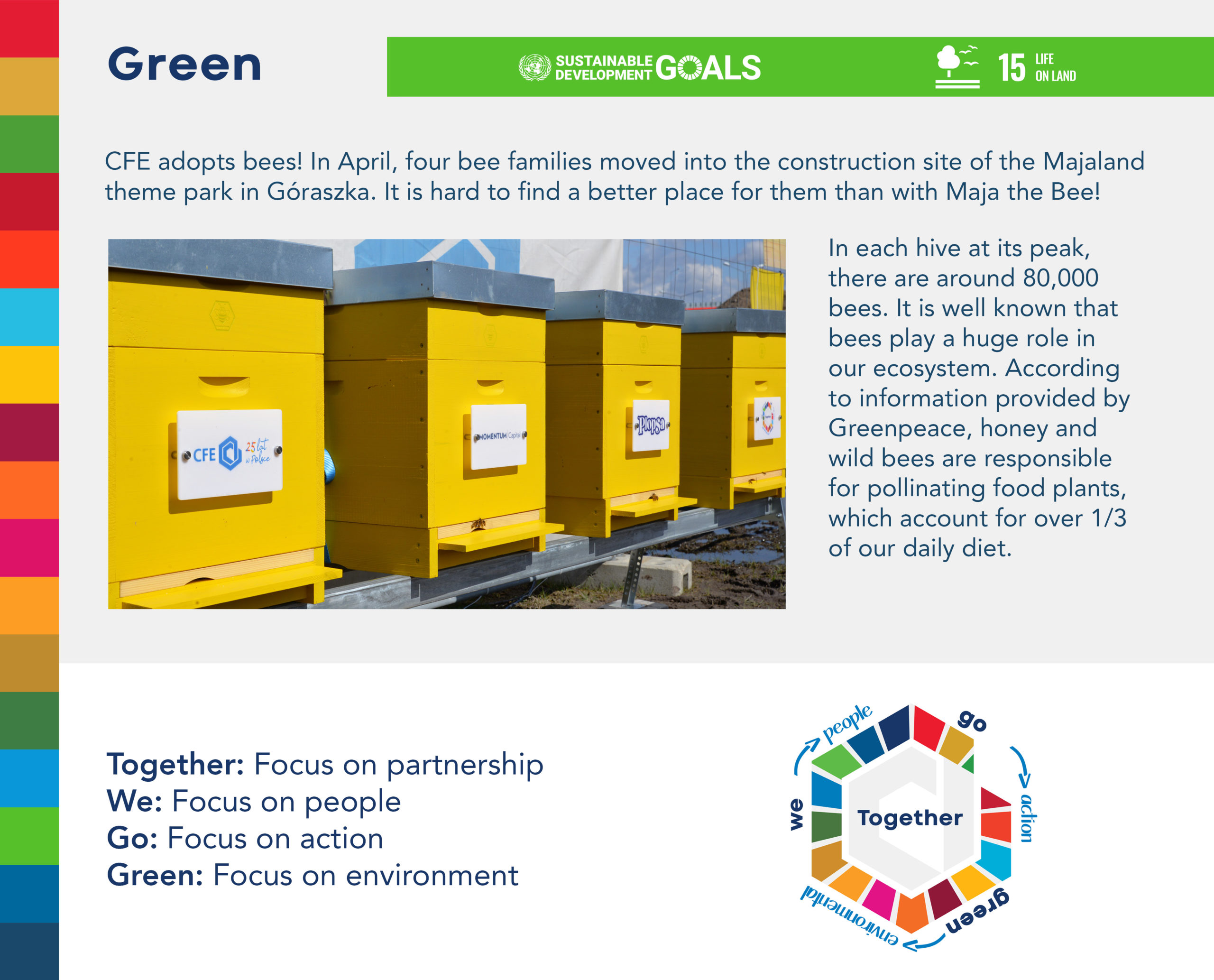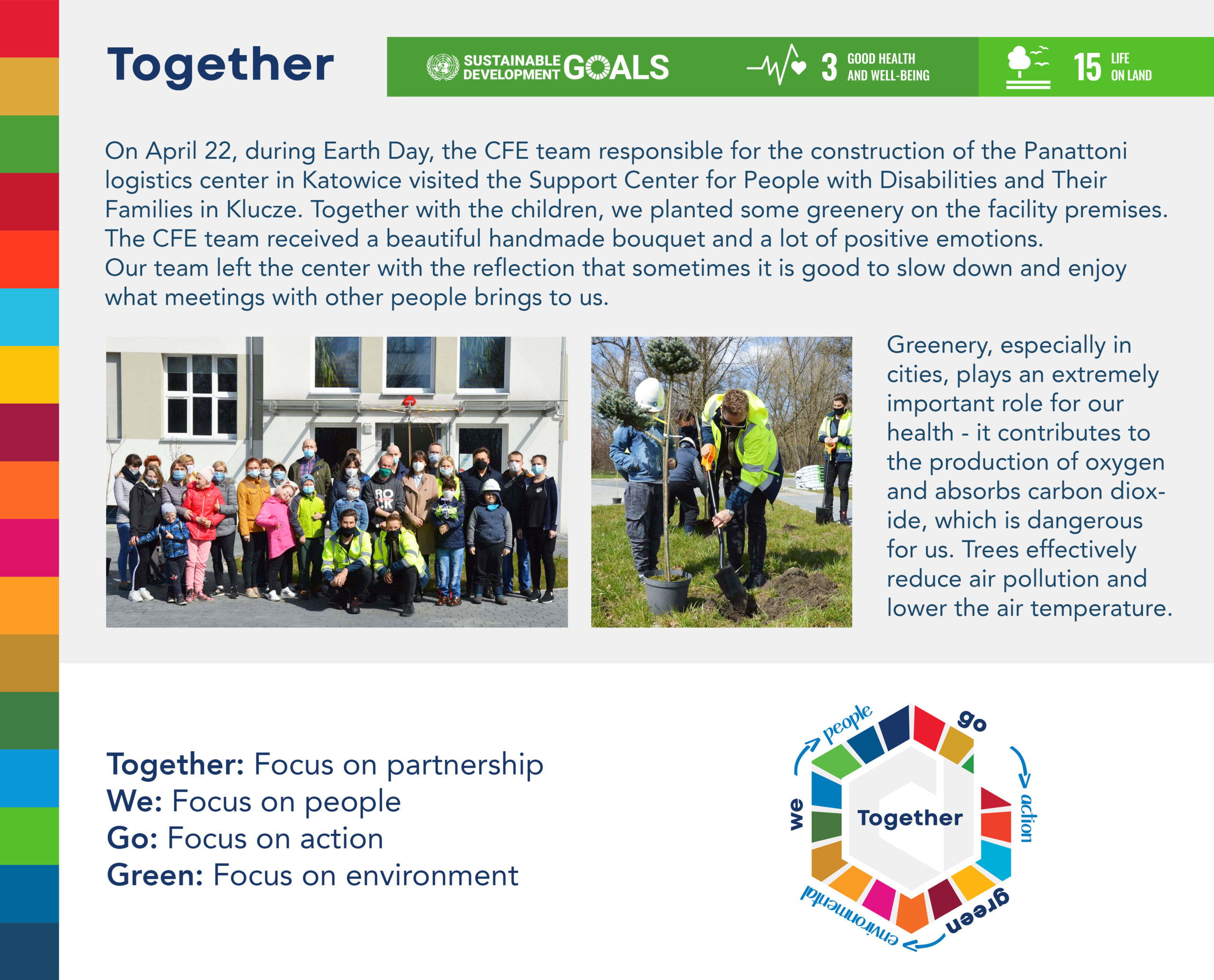 At CFE, we are committed to the concept of corporate social responsibility and, under the tag line: "Together We Go Green", we attach great importance to sustainable management, environmental protection and actions in line with the 17 UN objectives.
OHS
SAFETY IS OUR PRIORITY AND HIGHEST VALUE

Health and safety of our employees and subcontractors is a priority in our projects. We strive for continuous safety improvement by preventing and minimizing accidents, occupational diseases and near misses to zero.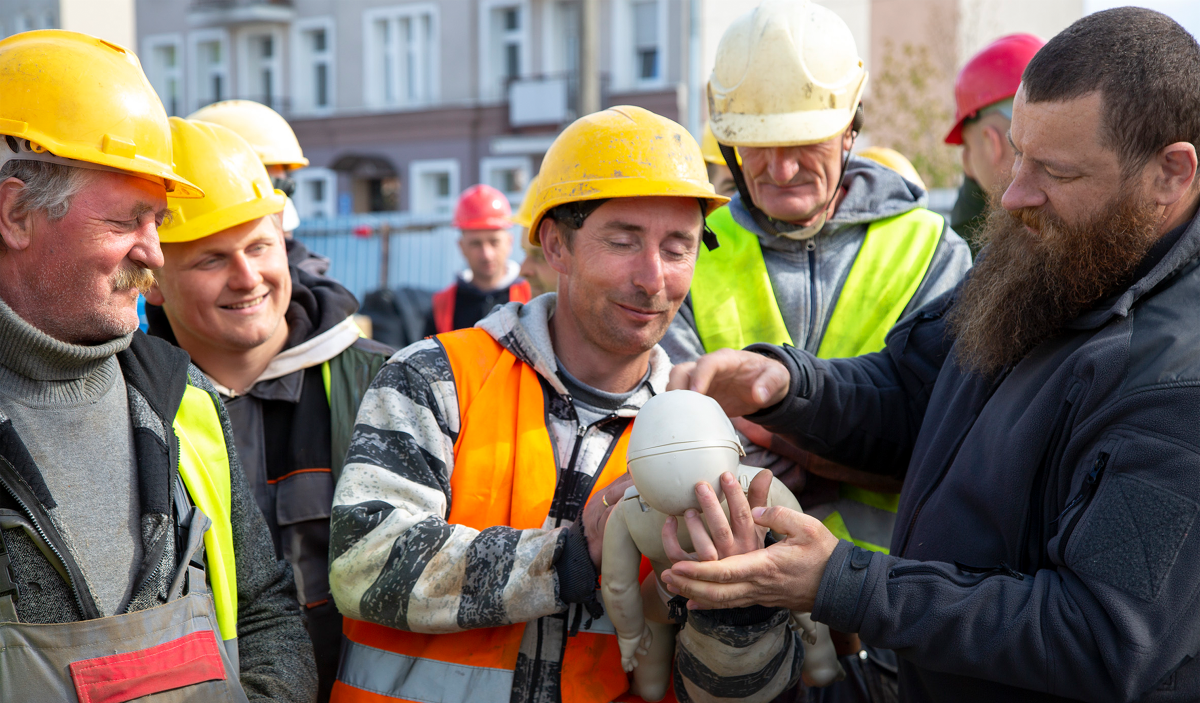 CFE prioritizes training and monthly toolboxes that introduce employees to OHS issues. In order to improve safety inspections on construction sites, the engineering team together with the OHS department have developed the "Karolina" system. The introduction and successive use of the "Karolina" system has made work and communication between the construction supervision team and the OHS department easier.
Other safety-related activities at CFE:
CFE's Board carries out at least one safety inspection per month at a site.
Every site employee attends a toolbox at least once a month.
Practical OHS training for site engineers.
Raising awareness and engagement among employees on OHS Day / during OHS Week and OHS competitions.
Safe driving course for employees.
Visual presentation of safety indicators on construction sites.
Increased segregation of construction waste in order to reduce the amount of waste disposed at landfills.
CFE's projects regularly win awards and distinctions in the following competitions: "Construction Site of the Year" (organized by the Polish Association of Civil Engineers and Technicians), "Safe Construction Site" (organized by the National Labour Inspectorate), "Reliable Employer of the Year", and Fair Play Enterprise.
more videos available at
nnovations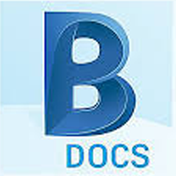 A cloud application that operates directly in a web browser and on mobile devices. It is a cloud solution that enables you to store your files in different formats as well as manage them online from any place. It allows the exchange of comments and remarks between users involved in a given project, in a graphic way and on specific drawings. It assists in interdisciplinary coordination at all stages of the project: from design to building management.
Former Aproplan: an application streamlining the process of recording defects, non-conformities and good practices from inspections and acceptance processes on construction sites, and monitoring and reporting on related improvement activities. LetsBuild enables all participants of the construction process to collect information from the verification of work in progress in a single place. This way, they can respond faster to emerging problems, and coordinate activities on construction sites more efficiently.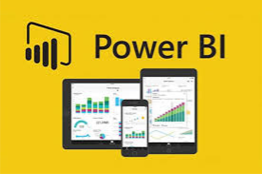 A tool with which we create dashboards for monitoring indicators (KPIs) of safety, quality, sustainability and work scheduling by synchronizing data from various systems, including Aproplan, SharePoint, BDO, in a single place. Thanks to this integration, we can create summaries and visualizations of data for their ongoing analysis and reporting.
Wood Shapers is a CFE Group company that focuses on creating healthier and more sustainable spaces. Wood Shapers offers integrated, sustainable and efficient solutions for real property development through design, construction and manufacturing, using wood and prefabricated materials.

Lean Project Management is a long-term approach to work aiming at improving the efficiency and quality of processes, focusing on clients, and supporting the concept of continuous improvement. At CFE, Lean includes, among others, elimination of waste (MUDA), presence in the workplace (on the site, GENCHI GENBUTSU), use of visual control (colours/"Karolina" system), creation of an atmosphere of cooperation and trust, continuity of process flow (TAKT), and establishment of continuous improvement and learning system (KAIZEN).
CFE GROUP
CFE is a multidisciplinary group present in Belgium, Luxembourg and Poland. All the entities represent the four core business of the CFE group and are driven by the strategic principles of sustainability and innovation that are at the heart of everything the group does: "together, we want to change for good and create a better world for future generations."
Real Estate
Developing the urban projects of the future, inventing new codes for living and working together and imagining new spaces for cohabitation and collaboration. The CFE group is shaping the cities of tomorrow.
Multitechnics
The CFE group is at the forefront of industrialisation 4.0 and is an active player in the railway and mobility infrastructure sectors of the future.
Construction & Renovation
With sustainability and innovation at the heart of our activities, the CFE Group is building the world of tomorrow. The experience and expertise since 1921 make it a major player in the construction and renovation sector in Belgium, Luwembourg and Poland.
Investments
Together with Ackermans & van Haaren, the CFE group invests in sustainableand green initiatives.
www.cfe.be